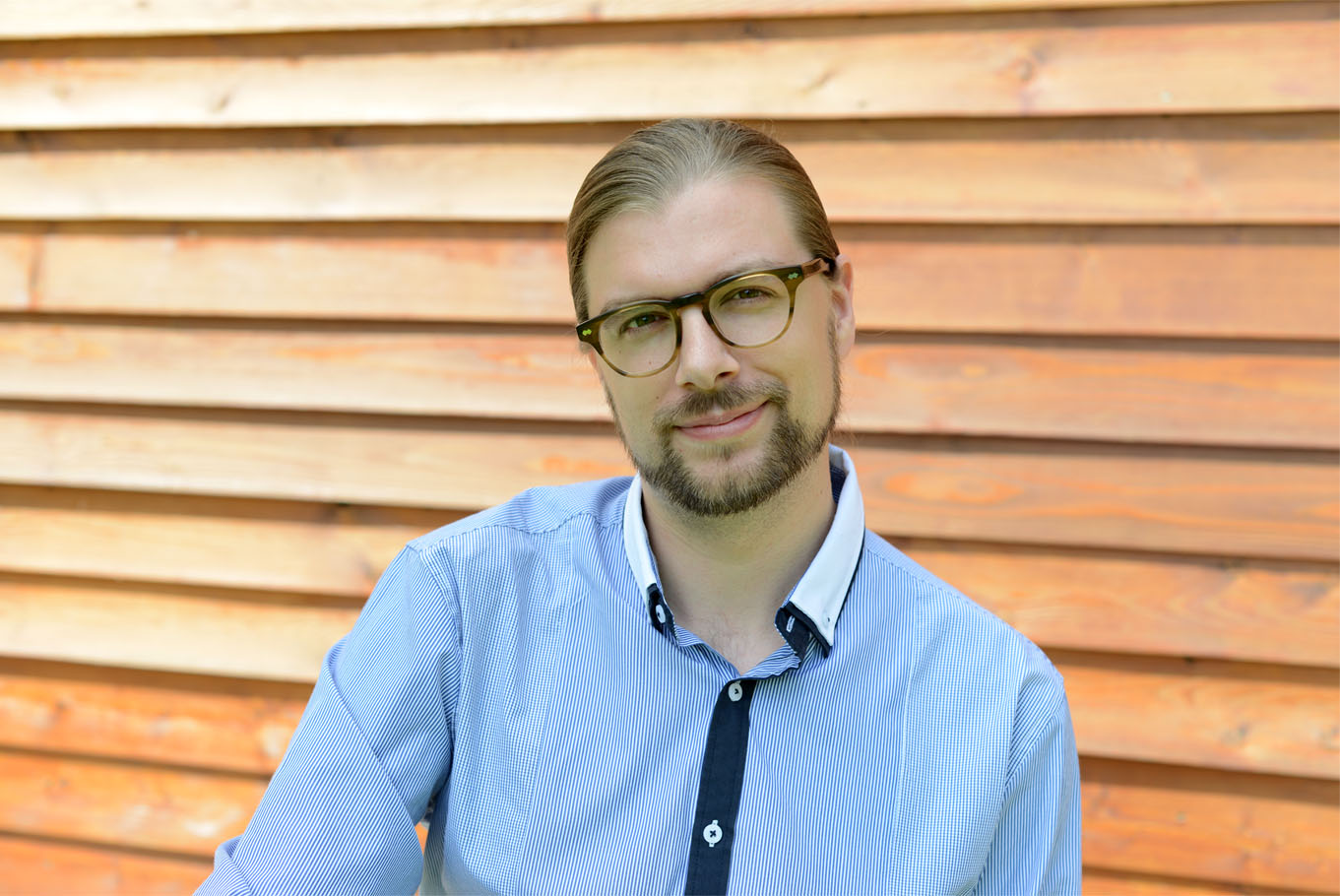 Frederik
Schrader
SEO Specialist — MyHub Intranet Solutions
Personal
---
| | |
| --- | --- |
| Name | Frederik |
| Surname | Schrader |
| Marital status | Married |
| Birthday | 15. August 1985 |
| Native language | German |
| Other languages | English |
Contact
---
Address

17B Farnham Street
Auckland 1052
New Zealand

E-mail
fred@frederikschrader.de
Website
www.frederikschrader.de
Fred is agile, flexible, and easy to work with as part of a busy, fast-paced, and highly competitive content marketing team.
Mike McMinn, CTO of MyHub Intranet Solutions Ltd.
Frederik hat schnell, zuverlässig und professionell unser Corporate Design definiert, sowie unsere Web- und Social-Media-Strategie entwickelt und inkrementell umgesetzt. Damit ist eine attraktive und professionelle Plattform für die Interaktion mit unseren Partnern, Interessenten und Kunden entstanden.
Michael Watzl, CEO at
CyberSecurity manufaktur GmbH
Frederik is breaking new ground in online marketing and has a strong sense of language. Do you want to seriously promote your project? I recommend asking him for advice.
Joachim Schmidt, CEO of
Riads Marrakesch
My Skills
---
With more than 10 years of experience in the online business, I was able to set up a skill set of a true online guru.
I am dedicated, creative, reliable, communicative, and have outstanding leadership and management skills.
It's my daily business to operate with different kinds of software, such as Google Apps (Analytics), Social Media Apps, the Adobe Creative Suite (Photoshop, Premiere, Audition, Illustrator), WordPress, BuzzStream, ahrefs, Cubase, Visual Studio, and MS Office.
My mother tongue is German, but I am also able to speak English fluently. Plus, I have basic skills in French, Python, Latin, HTML, Spanish, and CSS. On top of that, I am learning to speak Japanese. がんばります!
What I do
---
In this section, you'll find my current occupation(s).
---
Search Engine Marketer
MyHub Intranet Solutions
11 / 2023 — Now
---
After 7 years of working for MyHub as a freelancer, I finally became a full-time team member and reached the shores of New Zealand with a permanent resident visa.
What I've done
---
Here you can browse through my former work experience back to my first internship in October 2010.
CEO & Co-Founder
Daikon Media GbR
10 / 2016 — 12 / 2023
---
In 2016, my wife Susann and I founded a digital content company named Daikon Media. We've set up a new startup from scratch, built a new, unique brand and represented a company, that operated in the black - from day 1 to day Z.
CEO & Founder
Vanterra Arts
05 / 2018 — 12 / 2023
---
To publish and promote my own music, I've founded this record label in May 2018. Under the alias Fred Vanterra, I have released two records, "Mythanien" and "Waikiki Synth".
Web Developer / SEO Manager
hsp Handels-Software-Partner GmbH
09 / 2020 — 10 / 2023 (part-time)
---
Initially a customer of Daikon Media, hsp quickly became my employer offering a highly dynamic and innovative work environment.
SEO / Marketing Manager
1337 UGC GmbH
03 / 2018 — 04 / 2020
---
After the ownership of word-grabber.com and wort-suchen.de has changed, I was working on these projects under new management. My main responsibilities remained to be Offpage-SEO / Linkbuilding, Online Marketing, and Editorial Duties. I've also mastered my Photoshop skills by creating logos for all word generators of the company.
Search Engine Marketer
webgilde GmbH
12 / 2016 — 02 / 2018
---
In addition to my own business, I've started working for the Webgilde in December 2016, conducted several online and offline marketing activities, and learned a lot about word games and how to put them on the market.
Search Engine Marketer
MyHub Intranet Solutions
01 / 2016 — 10 / 2016
---
During my time in New Zealand, I worked for MyHub, a company with an innovative intranet software solution, executed "White Hat" SEO techniques and outreach activities.
CEO Assistant
Rumble Media GmbH
11 / 2015 — 11 / 2016
---
After going abroad, I've remained in the company to devolve responsibilities like Key Account Management and Business Development Management to the new CEO.
---
CEO
Rumble Media GmbH
03 / 2013 — 10 / 2015
---
Following my occupation as an Editor-In-Chief, my predecessor promoted me to become CEO of Rumble Media. Therefore, I was in charge of setting strategy and direction, building and leading the team, and overseeing the company performance.
---
Editor-In-Chief
Rumble Media GmbH
03 / 2011 — 03 / 2013
---
Since I've commended myself during my internship, the former CEO of Rumble Media offered me to set up an editorial department. Therefore, my responsibilities were building and leading an editorial team, writing editorial articles, implementing SEO guidelines, setting up websites, and creating corporate designs.
---
Intern
ZDF
12 / 2010 — 02 / 2011
---
To gain experience in another media company, I decided to do an internship at the biggest German Television Studio, where I've created trailers for TV shows.
---
Intern
Rumble Media GmbH
10 / 2010 — 12 / 2010
---
After my studies, it was my main goal to get work experience in the online business - and that's why I became an intern at Rumble Media. In this company, I've gained much experience with content management, social media management, and editorial work in general.
---
University
10 / 2005 — 09 / 2010
---
I've studied German Philology, Economic and Social Psychology, and Philosophy at the University of Göttingen, Germany, and mastered my studies with a final Grade of 1,68 (B+) and received a 1,0 (A) for my Master thesis.
---
School
08 / 1998 — 05 / 2004
---
I've visited the Academic high school in Elmshorn, Germany, and gained a higher education entrance qualification: 1,9 (B+).

Music
In my free time, you'll often find me playing a musical instrument, whether it is a piano, harp, accordion, acoustic or electric guitar. Since the age of 7, I am also writing my own songs and released 13 of my best piano tracks in 2019. Follow my progress as an artist on fredvanterra.com.

Gaming
I've successfully turned my hobby into a career, but despite earning money with game reviews and Let's Plays, I've always been a true gamer at heart, even in my free time. My biggest passion: Retro games and LAN parties.

Travels
Traveling is not only my passion, it is something that has become a part of me and my identity. Being on the road is my main source of inspiration and vitality. Follow me on Instagram to browse through my travel diary or check out the map below to discover the places where I've been so far.
---
Get in Touch!
---
Thank you for visiting my homepage and reading my CV.
---
To get in touch with me, just send an email to fred@frederikschrader.de and I'll reply as fast as possible.