Frederik Schrader
Online Guru
Hi, I'm Frederik Schrader. Thanks for visiting my homepage! I'm a digital native from Germany, living as a digital nomad. Currently, I am looking for new clients for my company Daikon Media. So if you need to get things done on your website, feel free to contact me anytime.
Enjoy your stay on my homepage while browsing through my online CV and my blog.

Mythanien
Since 2001, I'm working on my first fantasy novel about an alternative world called "Mythanien". You'll find more information about this project on www.mythanien.de.
Fred Vanterra
As always, I am also involved in being my alter ego aka Fred Vanterra. If you came here expecting some music, you'll hopefully find what you've been looking for by following this link to
www.fredvanterra.com
Loss of Life
Right now, I'm learning C# as my first programming language. No dry training, since I've already started the development of my text adventure called "Loss of Life", which will be publsihed soon on www.vanterraarts.com
Soft Skills
Enthusiasm100%

Dedication100%

Inspiration100%

Creativity100%

Empathy100%

Respect100%

Leadership100%

Management100%

Communication100%

Reliability100%
Languages
German100%

English75%

Latin45%

French30%

HTML30%

Spanish15%

C#15%
Software
Google Apps100%

Social Media Apps100%

Adobe Photoshop80%

Wordpress80%

BuzzStream80%

Adobe Premiere75%

Google Analytics65%

MS Office65%

Ahrefs65%

Cubase45%

Adobe Indesign15%

Visual Studio15%
Project Manager Marketing/SEO
03/2018 - Now
Schwanstetten, Germany
Since the ownership of word-grabber.com and wort-suchen.de has changed, I am working for these projects under new management.
Responsibilities:
Offpage-SEO / Linkbuilding
Online Marketing
Editorial Duties
CEO & Co-Founder
10/2016 - Now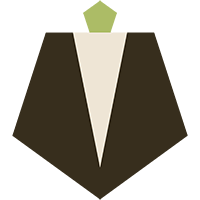 Leipzig, Germany
Back in Germany, my beautiful wife Susann and me founded a digital content company named Daikon Media.
Responsibilities:
Setting up a new startup from scratch
Leading and representing the company
Creating and building a unique brand
Experience:
Brought my digital nomad life to perfection.
Managed all bureaucratic obstacles
Gained great skills in Wordpress and Photoshop
Search Engine Marketer
12/2016 - 02/2018

Greifswald, Germany
In addition to my own business, I've started working for the Webgilde in December 2016.
Responsibilities:
Search-Engine-Marketing: On-Page and Off-Page
Social Media Marketing: Twitter and YouTube
Several online and offline marketing activities
Experience:
Found the perfect contemplent to my own business.
Could apply successful SEO strategies in another scenario
Learned a lot about word games and how to put them on the market.
Search Engine Marketer
01/2016 - 10/2016
Auckland, New Zealand
During my time in New Zealand, I've started to work for MyHub, a company with an innovative intranet software solution.
Responsibilities:
Contributing ideas and creating concepts for the overall SEO strategy
Executing "White Hat" SEO techniques
Outreach activities and Account Management
Experience:
Gained star player SEO skills
Produced >1000 links, high rankings and massive growth.
Started to work with new tools like Ahref or BuzzStream.
CEO Assistant
11/2015 - 11/2016
Auckland, New Zealand
After going abroad, I've remained in the company to devolve responsibility to the new CEO.
Responsibilities:
Devolving responsibility to the new CEO
Key Account Management
Business Development Management
Experience:
Improved English skills
Started to learn C# and to work with Visual Studio
Started to work with Adobe Indesign
CEO
03/2013 - 10/2015
Karlsruhe, Germany
After working successfully as an Editor-In-Chief, my predecessor promoted me to become the new CEO of Rumble Media.
Responsibilities:
Setting strategy and direction
Building and leading the team
Oversee the company performance
Global Networking
Supervising / Undertaking

Product Management
Social Media Management
Content Management
Business Development
Editorial Staff
Experience:
Gained leadership experience
Soften my Soft Skills
Improved my Software Skills
Editor-In-Chief
03/2011 - 03/2013
Karlsruhe, Germany
After commending myself during my internship, the former CEO of Rumble Media offered me to set up an editorial department.
Responsibilities:
Leading and building editorial team
Account Management and Networking
Overseeing in-house and freelance editors
Creating editorial articles
Implementing SEO guidelines
Setting up websites (Wordpress)
Creating Corporate Designs (Photoshop)
Performance Tracking (Google Analytics)
Producing YouTube-Videos (Premiere)
Social Media Management
Experience:
Gained team leading experience
Soften my Soft Skills
Built up more Software Skills
Intern
12/2010 - 02/2011
Mainz, Germany
To get experience in another media company, I decided to do an internship at the biggest German Television Studios.
Responsibilities:
Creating trailers for TV shows

Generating Ideas, drafting concepts
Selecting scenes / writing texts
Assisting at the recording studios
Experience:
Got insights in a huge company
Worked in the traditional entertainment business
Sharpened my senses for creativity and copywriting
Intern
10/2010 - 12/2010
Karlsruhe, Germany
Getting work experience in the online business was my first goal - and that's why I became an intern at Rumble Media.
Responsibilities:
Fostering and developing the Startup

Starting editorial work
Initiating social media channels
Producing written content
Creating company guidelines
Analyzing the performance
Experience:
Got first full-time work experience
First contact with professional software
Gained much experience through Learning-By-Doing
Student
10/2005 - 09/2010
Göttingen, Germany
German Philology, Psychology and Philosophy at the University of Göttingen, Germany
Final Grade: 1,68 (B+), M.A.
Master Thesis: 1,0 (A)
Major Subject: German Philology

Online and Ingame Communication
Sociolinguistics
Political Literature

Minor Subject: Psychology

Advertising Psychology
Work Psychology
Emotion Psychology

Minor Subject: Philosophy

Ethical Aspects in video games
Bioethics
Aristotelian ethics
Pupil
08/1998 - 05/2004
Elmshorn, Germany
Academic high school in Elmshorn, Germany
Higher education entrance qualification: 1,9 (B+)
Examination subjects

German: 11/15 (B)
Biology: 11/15 (B)
Economics and Politics: 10/15 (B-)
Music: 15/15 (A+)